Group Members
Postdoctoral Researcher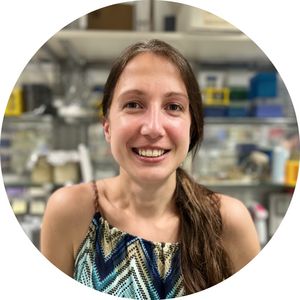 Indra Bekere
After completing my PhD at the University Medical Center Hamburg-Eppendorf, I joined the Oliveira Mann lab as a postdoctoral researcher. In my project, I use different cell-based assays and bioinformatics analysis to study nucleotide signal transduction. Outside the lab, I enjoy being in nature (mushroom picking, hiking...) and playing board games.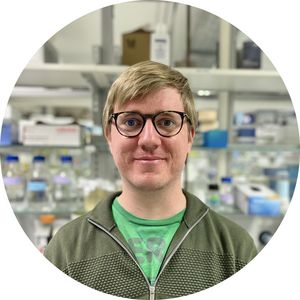 Andreas Holleufer
I did my PhD in Prof. Rune Hartmann's group at Aarhus University, where I worked on characterizing STING activation and identifying upstream cellular factors in fruit flies. The overall goal was to study cGAS-STING evolution. After my first postdoc, I moved to Munich, where I joined Dr. Carina Mann's group to address exciting new questions about the role of cGAS in humans.
PhD Student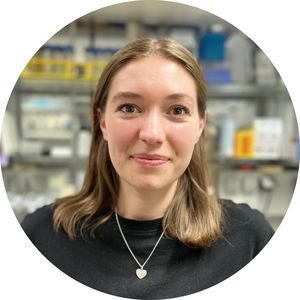 Veronika Merold
During my master studies in biology I discovered my interest in immunology and biochemistry. After my thesis in microbiology, I was looking for an interdisciplinary PhD project. I am looking forward to the opportunity to learn new approaches and investigate the molecular mechanism of OAS proteins in a motivating environment. In my free time, I enjoy traveling and hiking.
Research Assistant
Sarah Hammes
4 years ago, after completing my Master's degree in "Molecular and Medical Biology" (Lund, Sweden), I was drawn to join a cancer diagnostics start-up in Penzberg, Germany. Following my passion to better understand the human immune system and its pathways, I joined the group of Dr. Carina de Oliveira Mann. I am happy to be involved in several projects and to be able to apply different techniques to advance the projects of this group. Besides science, I love to exercise, train other people (licensed personal trainer), hike, travel and treat the lab members with some baking experiments.
Students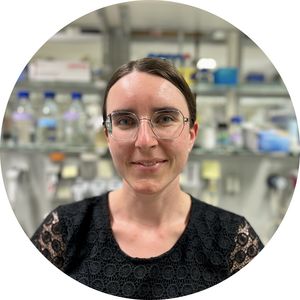 Sabrina Egender
After my bachelor's degree (Molecular Medicine, Ulm, Germany) with a bachelor's thesis in the field of tumor immunology, the method of proteomics excited me during my master's degree (Molecular Biotechnology, TUM). With my master's thesis project on the cGAS-STING pathway using proteomics, I am very happy to be able to reconnect the topics of immunology and cancer, but also to learn more about the technique of proteomics and virology. In my spare time, you can probably find me in a horse stable somewhere in the world.
Group Leader
Former Group Members
| | |
| --- | --- |
| Rafaela Scandolara | Technical Assistant |