Slide 1

(Current Item)

Slide 2

Slide 3
Slide 1 of 3
AG Neuroendokrine Neoplasie
Our research is focused on the phenotypical and genotypical identification of disease entities among the functioning and nonfunctioning neuroendocrine neoplasms of the gastroenteropancreatic system and the lung, but also from other sites. Our aim is to establish and improve the diagnosis of these tumors and to contribute to their exact classification and prognosis in order to help stratifying patients for optimal treatment and to try understanding the causes of the disease. This work is planned and conducted in close collaboration with the Consultation Center for Pancreatic and Neuroendocrine Tumors at our department, and the ENETS certified Center of Excellence for the treatment of neuroendocrine tumors at the University Hospital of the Technical University of Munich.
Our current research projects include:
Genetic analysis of biologically characterized pancreatic neuroendocrine neoplasms.
Clinicopathological and molecular characterization of NET G3 of the pancreas, intestine and lung.
Genetic analysis and typing of mixed neuroendocrine non-neuroendocrine neoplasms (MiNEN) of the gastroenteropancreatic system.
Identification of driver mutations in pancreatic neuroendocrine microadenomas.
Prognostic stratification and molecular characterization of neuroendocrine neoplasms of the lung.
Ethnical based characterization of clinical and molecular aspects of gastrointestinal neuroendocrine tumors (in cooperation with the Japan NeuroEndocrine Tumor Society).
Members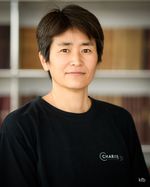 Dr. Atsuko Kasajima, M.D., Ph.D.

Email: atsuko.kasajima@tum.de
Tel.: +49 89 4140 8062
Funding from the Deutsches Krebsforschungszentrum
Collaborations
Prof. Dr. Abbas Agaimy, Universitätsklinikum Erlangen
Prof. Dr. Jan Hinrich Bräsen, Medizinitsche Hochschule Hannover
Prof. Dr. Björn Konukiewitz, Universitätsklinikum Schleswig-Holstein Campus Kiel
Prof. Dr. Moritz Jesinghaus, Universitätsklinikum Marburg
PD. Dr. Anna Melissa Schlitter
NGS Core Facility (Nicole Pfarr)
Comparative Experimental Pathology, CeP (Dr. med. vet. Katja Steiger)
Gewebebank des Klinikums rechts der Isar und der Fakultät für Medizin der TU München
Prof. Hironobu Sasano, Tohoku University, Japan
Prof. Dr. Bence Sipos, Universitätsklinikum Tübingen, Germany
Prof. Dr. Giuseppe Zamboni, Sacro Cuore Hospital of Negrar, Verona, Italy
European Neuroendocrine Tumor Society
Japan NeuroEndocrine Tumor Society
Prof. Dr. med. Matthias Evert, Universitätsklinikum Regensburg, Germany
PD Dr. med. Bruno Märkl, Klinikum Augsburg, Germany
PD Dr. med. Marcus Kremer, Städtisches Klinikum München, Germany