AG Muckenhuber
Pancreatic ductal Adenocarcinoma is the fourth most common cancer related cause of death in the western world. Due to its extraordinarily aggressive tumor biology patients are faced with abysmal prognosis despite recent advances in systemic therapy.
Our group focuses on translating recent experimental findings into clinical practice by evaluating their real-life applicability as prognostic (concerning survival) and predictive (concerning therapy response and adverse effects) biomarkers in our tissue cohorts.
Next to the deep knowledge of histopathology, pathogenesis and in-vivo tumor biology we provide, a deep understanding of clinical context, generation and interpretation of patient derived data and awareness for the ongoings in experimental research of the field are indispensable for such an endeavor to succeed. This gives our field of research an inherently interdisciplinary nature and requires a cooperative approach involving not only pathologists but also molecular biologists, surgeons, clinical oncologists, radiologists and radiotherapists. We meet this requirement not only by close collaboration with clinical institutes of the Technical University of Munich but are also part of the German Consortium of Translational Cancer Research (DKTK) which allows us an effective, unbureaucratic cooperation with other major centers of oncology research and therapy in Germany such as the Charité University Medicine Berlin, the University Hospital Heidelberg, the University Hospital Essen and the German Cancer Research Center (DKFZ), Heidelberg.
Together we strive to develop individualized therapeutic concepts rooted in tumor biology to finally improve the prognosis of patients with pancreatic cancer.
This group is part of the Pancreato-biliary and Neuroendocrine Research Cluster.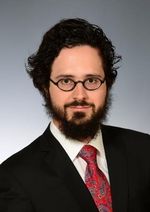 Dr. med. Dr. med. univ. Alexander Muckenhuber
Email: alexander.muckenhuber@tum.de
Tel.: +49 89 4140 4165
Resident Physician Institute of Pathology, Technical University Munich
Junior Research Fellow of the German Consortium of Translational Cancer Research (DKTK)